Archive for the 'Deaf Experiences' Category
Loved this article! Nicely written and so very true. That's why I gladly shared it here. Thanks Alexis! :-)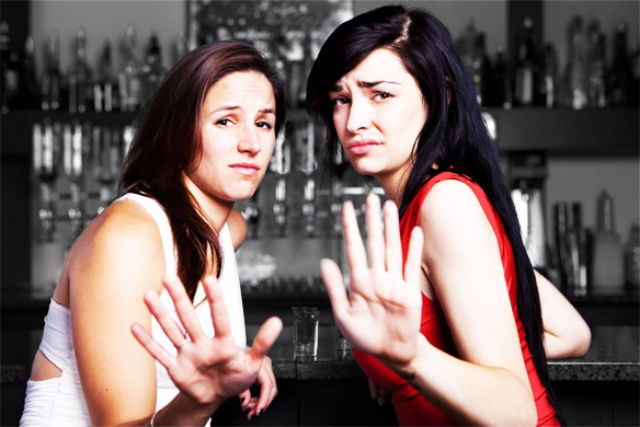 16 things Deaf People are tired of hearing
A college student makes history as the country's first deaf beauty queen.
17-year-old Princess Pura was crowned among the top three winners in the 'Queen of the Philippines' in Subic, Zambales.
Being deaf since birth, the Hotel and Restaurant Management student says winning a beauty pageant is a dream come true.
Princess will represent the country in the 'Face of Beauty International' competition in China this September.
She says she wants to be an inspiration to other disabled women to pursue their ambitions. Full video article below:
Congratulations, Princess Pura!! Your achievement is the first of its kind in the Philippine Deaf community. This blogger salutes your success!!! You are truly blessed.  :-)
Although some hearing people have occasionally bully deaf people because they feel that they are more superior than them. Deaf people on the other hand tend to exhibit their "pity-me" effect to the hearing people in order to get concessions. But pitting them against each other is counter-productive and does not promote rights-based approach.
I got hold of this image from a Facebook page of my friend who got it from another friend. I felt amazed at how the image-maker compared the Deaf from the Hearing. Here it is:
I don't know where he got this view. Probably he is deaf.  But I believe most of the statements of comparison are true. Based on this I can summarize that deaf people are more open, blunt and straight-to-the-point while hearing people are more subdued, respecting and mind-your-own-business type.
Dear readers, what do you think?
---
---
---
Calendar

April 2015
S
M
T
W
T
F
S
« Mar
1
2
3
4
5
6
7
8
9
10
11
12
13
14
15
16
17
18
19
20
21
22
23
24
25
26
27
28
29
30

Pages

Archives

Blogroll

My PWDO Colleagues and Friends

Notable Filipino Deaf

PWD Organizations

Websites MCCID Deaf Students Designed

How I group my posts

Badges

Top Clicks

Blog Stats

GEO Counter
Bible Verse

"Do not curse the deaf or put a stumbling block in front of the blind, but fear your God, I am the Lord." - Leviticus 19:14

Recent Comments

VLogs Featured

Recent Posts

Top Posts