Archive for the 'Deaf Experiences' Category
Two days ago I received a greenish glittering letter from a former deaf student inviting me to attend his Catholic Church wedding celebration. Of course, I would also assume that he did not invite me just as a mere spectator. He, together with his mom, went to our school and hand carried the letter requesting me to interpret in his wedding this February.  I was out of the office that day. But I already knew his purpose because he is my FB friend and he already contacted me there.
I got excited when I received the invitation. The last time I interpreted in a deaf wedding was a couple of years ago. It was a civil one and held in the office of a police official/lawyer in Manila City Hall. Again, aside from interpreting, I also stood as one of the couple's witness (Filipino culture's Ninong sa kasal). Today they celebrated their son's first birthday and again invited us in his baptism. But I begged off in attending because I already have prior commitment on that day.
Weddings are truly a wonderful event. It symbolizes sanctity and strength in a relationship. But does it actually seal the relationship? Does it help in keeping the bond between husbands and wives stick and last "till death do them part"? Now, what about deaf relationships? Does it hold true for them?
A week ago, I saw a Facebook post of an extremely happy deaf mother of a newborn hearing baby boy. She was very proud of her baby that she even posted hospital videos with the father. She was my student many years ago.
Her family was super strict that they don't want her to end up with that deaf guy (who was her classmate) whom they believe has no future. So they never consented to their relationship. But were they able to prevent them from continuing their affair? Hugely! She remained unmarried.
Last Saturday, I attended a widely announced Deaf Expo in SM Mall of Asia. Even though I had to do tons of work on that day, I bought an expensive ticket and attended the event. One of my reason is to see the latest developments in technologies for the deaf. But frustratingly, there wasn't any that was exhibited. But as a consolation, I was able to meet long time deaf students from as far back as few years from where MCCID started, in 1993!
I made a few chit-chats here and there, the deaf culture way. But what surprised me was that majority of my male deaf students were already separated from their deaf wives! Most of them had church weddings. I attended and even interpreted for a couple of them. Most of these men have stable jobs. Why then were their relationships did not end with the "happily ever after" way? I also thought that having a deaf-deaf relationship would be very successful because there won't be any communication problem. And does religion have to do with it? These situations among deaf couples are truly alarming.
I politely asked them what happened. One guy said his wife wants to go abroad so she was secretly making contact with a deaf foreigner. She is now in another country with him. The other guy said her wife doesn't love him anymore so she left. But she also left their child under his care.
Two weeks ago, one of my earliest deaf students visited the school asking for authentication of her credentials. She was one of those whom I've helped getting a job in the highest office of the country. She is very close to me. I asked her how she is. She said everything's fine.  I then asked how his deaf husband is, she also said fine but with reservations. I did not inquire more. Later on, I found out that she confided with his former teacher where she revealed that they are already separated. Sheezz!
What went wrong? What formula works and what doesn't?
One of my favorite deaf student whom I really admire for his wit and humor celebrated his simple birthday this week. He's already in his early 30s but still unmarried. I jokingly asked why he is still unhooked. He replied, he's already too old, his true love is already married to his deaf childhood friend and he enjoys being single. True enough, I have witnessed many of my deaf students remained single and they enjoy life. All of them are heterosexuals and some even sired children from other deaf girls. But is this the right path?
I have one deaf student who is inviting me to attend the first birthday of his son next week. He completely loves and supports his child. But not his child's mother. So they remained unmarried.
Relationships are very hard to understand even for the deaf's perspective. Were they properly informed about the consequences of their actions? I think so especially now with the rapid advancement of social media. Were they greatly influenced by others? I am inclined to believe so. Is there a moral deterioration going on among the Filipino deaf? I hope not.
Today is Valentine's Day. This is the day where red roses and chocolates are bestsellers and "love is in the air". Yet this is one of the most overrated celebrations we have. Can we have Valentine's daily instead of just every February 14?
I may never fully understand the deaf's psyche. But I always remind them to seek God's guidance and always choose to be happy no matter what. :-)
Mr. David Lozada of Rappler.com made a very interesting and informative article about the inspiring activities of Deaf organization in Cebu led by my idol and Ashoka Fellows of 2015, John Paul Maunes. I copy-pasted it here. The original article which was published in January 27, 2015 appears here. Cheers! :-)
'There is a worldwide movement viewing deafness as a culture beyond hearing impairment, and the community of the deaf as a cultural and linguistic minority has become visibly accepted in global circles of advocacy'

MANILA, Philippines – It all started as a high school volunteering activity that evolved into a lifetime commitment. Now, thirty-year-old John Paul Maunes is making waves of change for the deaf community in the Philippines.

Maunes, who has been serving as the executive director of the Gualandi Service Volunteer Program (GSVP) for the past 3 years, dreams of seeing a "deaf-inclusive" society where sign language is available everywhere.

"(A society where) deaf and persons with disabilities (PWDs) can freely communicate and understand each other and maximize each others' potentials without bias and prejudice, where each person can freely exercises his/her rights in a nurturing and protective environment," he added.

Disability, he said, is not just a physical limitation. It is an ever "evolving concept."

"Disability is the direct result of the interaction between a person with PWD and the attitudinal and environmental barriers that hinder their full and effective participation in society on an equal basis with others," Maunes, who co-founded GSVP in 2005, explained.

'Breaking the silence'

GSVP's main advocacy is to unearth and prevent sexual abuse of deaf women and children, which has risen to alarming numbers in recent years.

A 2012 report by the Philippine Deaf Resource Center (PDRC) noted out of the 213 known cases of deaf sexual abuse from 2006 to 2012, only 24% have court-appointed interpreters, 44% have volunteer interpreters, 21% have unconfirmed appointed interpreters, and 11% had no interpreters.

Most of the perpetrators were hearing males. Deaf female complainants struggle in court proceedings, according to the GSVP. This was how the "Break the Silence" (BTS) network of GSVP came to be.

BTS trains and mentors non-governmental organizations (NGOs) and deaf people's organizations (DPOs) in strategic locations across the country to address the issue of child sexual abuse and exploitation.

"It's a functioning network where ideas, experiences, difficulties, and success stories would be shared with one another in order to affect change for the benefit of deaf children all over the Philippines," Maunes said.

Policy changes

GSVP saw that one of the reasons why abuse of deaf women and children is not discussed is the inability of law enforcers to understand the victims.

This is why GSVP trained members of the local police, judiciary, schools, and social welfare officers in deaf culture awareness and Filipino Sign Language (FSL) trainings to improve the delivery and support for the deaf and provide accessibility to sign language interpreters in court.

The BTS Project has already empowered at least 2,000 deaf children and women, handled nearly 40 cases in court, and trained 1,000 stakeholders in communities since it's founding.

In November 2013, Maunes led the establishment of the Information and Police Access for the Deaf (IPAD) program in partnership with the Philippine National Police in Region VII.

"This provides a deaf desk in police stations to give assistance for the deaf and improve and develop police skills in reporting and filing cases involving the deaf," Maunes added.

Because of the breakthrough on the BTS project, GSVP was recognized as one of the Ten Accomplished Youth Organizations (TAYO) in the Philippines in 2013. It was also awarded as the first recipient of the Jesse Robredo Youth and Local Governance Award in February 2014.

Senator Bam Aquino, TAYO Awards chair, saw the importance of the BTS project, leading him to file 2 Senate Bills – SB 2117, which requires the use of FSL inset for local news program, and SB 2118, declaring FSL as the National Sign Language of the Filipino Deaf.

'Cultural and linguistic minority'

Aside from the financial challenges, Maunes said the biggest challenge to his advocacy is the negative public perception about PWDs.

"Since nobody has been doing it, we had to pilot our programs. The absence of policies and laws in education and participation that directly benefit deaf people makes it more difficult," he added.

Majority of government offices and agencies tasked to provide services for PWDs also see PWDs more as beneficiaries rather than partners and primary drivers in developing sustainable programs and projects.

"There is a worldwide movement viewing deafness as a culture beyond hearing impairment, and the community of the deaf as a cultural and linguistic minority has become visibly accepted in global circles of advocacy," Maunes said.

"Unfortunately, government policies, particularly in education, have not kept up with the development of this progressive philosophy," he added.

GSVP also advocates for deaf-friendly media. In 2005, the organization partnered with ABS-CBN to pilot the first ever television news inset interpreting to help increase awareness and access to information for the deaf. This led to regional stations of the country's leading TV networks to provide deaf-friendly TV newscast with integrated FSL. (READ: How Pope Francis spoke to the deaf)

Ashoka Fellowship

Because of his work for the deaf community, Maunes was named as one of the Ashoka Fellows for 2015 – a global network of leading social entrepreneurs recognized to have innovative solutions to social problems.

"What this means is that I will have widespread access to social entrepreneurs and resources through Ashoka. The bonus is on how you make the most of these opportunities. As many fellows will tell you, you will get as much out of Ashoka as you put in," he said.

Founded in 1980, Ashoka has over 3,000 fellows working in 70 countries, using the network as an accelerator of change. The first Filipino Ashoka Fellow is Girlie Lorenzo, founder of Kythe Inc.

For Maunes, the Ashoka fellowship will help him spread his advocacy.

"To be selected as one of the pioneering Ashoka fellows in the country gives me the advantage and the prestige to catapult my advocacy work and amplify current issues that we are lobbying for in society," he added. – Rappler.com
Last Wednesday (January 21), I was one of the invited resource speakers of Cebu Pacific Airlines. I have never imagined that I would be doing it! You see, I did many blog posts highlighting their blunders and blatant disregard about the welfare of Persons With Disabilities most especially the Filipino Deaf.
To refresh everyone's memory, I made my first blog post about them in April of 2008 when
"Cebu Pacific Airlines refused to board ten deaf passengers on a flight to the world renowned Boracay Island. All ten were already seated inside the plane, when the crew told them to disembark, citing their policy that blind and deaf passengers had to be properly accompanied in order to be treated as regular passengers. If unaccompanied, "he/she may be accepted for carriage provided he/she can take care of himself/herself on the ground and in-flight."
You may read the entire post here.
Then I made a series of posts about Cebu Pacific's blatant disrespect on the rights of those with physical impairments here, here and here. Former Senator now Secretary of Department of Interior and Local Government Mar Roxas made a letter seeking for inquiry about this matter. Other bloggers even picked up this incident by creating a stir within the community. I also made a post analysis about considering deaf people as flight risk .

In fairness to the company, they already made policy changes addressing the incident even months after the said incident. But this has been done after the case was filed by the PWD groups. I have no update about the status of the case. Their Guest Services Officer Mr. Ivan Gaw made a reply about this situation. It's a pity I wasn't able to meet him during my talk. The participants informed me that he attended the first day seminar.
Seven years later, I haven't heard any more discrimination incidents. I guess the company has learned its lesson and really made many concrete changes regarding fair treatment for all passengers especially those with special needs.
When the National Council on Disability Affairs (NCDA) invited me to handle the sensitivity seminar for the deaf, flashbacks of those old wounds again went back to my mind. During those days, I was really hoping that the company would invite me to explain to them the needs of deaf people. But sadly I wasn't given the opportunity…. until now.
Entitled "Demo-Workshop on Handling Persons With Disabilities who Travel", I was one of those chosen by NCDA to give a lecture about the deaf sector. They also had speakers for persons who are orthopedically impaired, visually impaired and those with intellectual disability. The participants were a good mix of supervisors, officers and policy makers.
When asked about the urgency in conducting the seminar, one of them replied that this was part of the company's fulfillment of international requirement for their long-haul flights especially in the US where they will be servicing for the first time.
Part of my lecture was discussion about the challenges of deaf travelers which are:
Deaf people can't hear announcements and emergency or special attentions.
Deaf people can't make telephone call reservations or follow ups.
Most airline TV monitors and on-board screens don't have captions or inset interpreting.
Now, how do the deaf people handle these obstacles? Here is what I said:
Deaf people can travel without a sign language interpreter!
Deaf people can read!
Deaf people can communicate through writing.
Deaf people are very sensitive to other people's body movements and gestures.
In other words, "Deaf people can survive all by themselves!!!!"
I even gave them my wish list of having inset sign language interpreter explaining their safety procedures. In their part, they said that most Cebu Pacific fleets are smaller crafts and don't have monitors. However, they are considering my suggestions once they acquire air crafts with on-board screens.
I believe that conducting sensitivity seminars like this is step in the right direction. However, what I want for the company to do is to embrace a culture change and not just to comply with international requirements. That way every in-flight service crew, airline pilots and even those who prepare the on-board meals would always consider the needs of everyone including those with physical disabilities. :-)
I am not a Catholic. But I'm one with the entire Filipino nation in welcoming the leader of the Catholic Church, Pope Francis! He is such a charismatic and modern yet down-to-earth person. He advocates for openness and respect to others' beliefs. He connects with everybody. I even made a Facebook post about his statement when asked about his comment regarding the recent attacks in France. He replied, "You can't provoke. You can't insult the faith of others. You can't make fun of faith."
He is now on his final leg here in our country for a five-day visit (January 15 – 19). He has recently cut short his trip in Tacloban City, Leyte because of the impending typhoon Amang. He will be officiating a mass at the Rizal Park later today.
I won't be dwelling much about his itinerary because tons of news articles both locally and internationally had already done that. But what I want to highlight is the Pope's activity touching the Filipino Deaf. Here are the three things I gathered so far:
He made a genuine "I Love You" sign with a sincere smile, at the Mall of Asia Arena where he met with selected families and individuals.
For the first time, the three major National TV networks (ANC for ABS-CBN, TV5 and GMA 7) covered the entire activity with sign language insets. A power house cast of my interpreter buddies were all there to lend their speaking hands in order for the Pope's message to reach out to the Filipino Deaf. The GMA-7 and ANC telecast were organized by volunteers from DLS-College of St. Benilde while the TV5 braodcast is an ongoing interpreting service of the company. They were all doing a swell job interpreting for the Pope.

:-)

One of the three families who had an opportunity to express their gratitude for Pope's visit comes from the Deaf group representing the Persons With Disabilities Sector. His name is Renato Cruz, a Cathecist and one of my friends from Philippine School for the Deaf and Catholic Ministry to the Deaf People. He was very fortunate to be chosen to personally meet and be blessed by Pope Francis. He told the Pope about his conviction as a deaf person in promoting the Catholic faith to his fellow deaf.
Truly, Pope Francis is the People's Pope. He did not disregard nor neglect anyone. He embraced everybody including the Filipino Deaf. Mabuhay po kayo Pope Francis and thank you very much for visiting our country. :)
Update Photo:
Loved this article! Nicely written and so very true. That's why I gladly shared it here. Thanks Alexis! :-)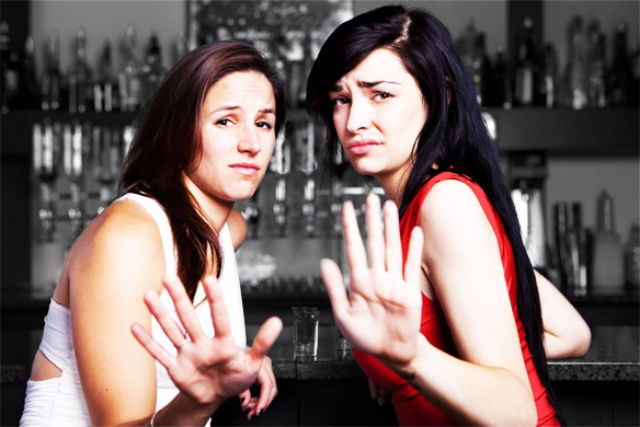 16 things Deaf People are tired of hearing
---
---
---
Calendar

Pages

Archives

Blogroll

My PWDO Colleagues and Friends

Notable Filipino Deaf

PWD Organizations

Websites MCCID Deaf Students Designed

How I group my posts

Badges

Top Clicks

Blog Stats

GEO Counter
Bible Verse

"Do not curse the deaf or put a stumbling block in front of the blind, but fear your God, I am the Lord." - Leviticus 19:14

Recent Comments

VLogs Featured

Recent Posts

Top Posts