Archive for the 'Deaf Experiences' Category
I am not a Catholic. But I'm one with the entire Filipino nation in welcoming the leader of the Catholic Church, Pope Francis! He is such a charismatic and modern yet down-to-earth person. He advocates for openness and respect to others' beliefs. He connects with everybody. I even made a Facebook post about his statement when asked about his comment regarding the recent attacks in France. He replied, "You can't provoke. You can't insult the faith of others. You can't make fun of faith."
He is now on his final leg here in our country for a five-day visit (January 15 – 19). He has recently cut short his trip in Tacloban City, Leyte because of the impending typhoon Amang. He will be officiating a mass at the Rizal Park later today.
I won't be dwelling much about his itinerary because tons of news articles both locally and internationally had already done that. But what I want to highlight is the Pope's activity touching the Filipino Deaf. Here are the three things I gathered so far:
He made a genuine "I Love You" sign with a sincere smile, at the Mall of Asia Arena where he met with selected families and individuals.
For the first time, the three major National TV networks (ANC for ABS-CBN, TV5 and GMA 7) covered the entire activity with sign language insets. A power house cast of my interpreter buddies were all there to lend their speaking hands in order for the Pope's message to reach out to the Filipino Deaf. The GMA-7 and ANC telecast were organized by volunteers from DLS-College of St. Benilde while the TV5 braodcast is an ongoing interpreting service of the company. They were all doing a swell job interpreting for the Pope.

:-)

One of the three families who had an opportunity to express their gratitude for Pope's visit comes from the Deaf group representing the Persons With Disabilities Sector. His name is Renato Cruz, a Cathecist and one of my friends from Philippine School for the Deaf and Catholic Ministry to the Deaf People. He was very fortunate to be chosen to personally meet and be blessed by Pope Francis. He told the Pope about his conviction as a deaf person in promoting the Catholic faith to his fellow deaf.
Truly, Pope Francis is the People's Pope. He did not disregard nor neglect anyone. He embraced everybody including the Filipino Deaf. Mabuhay po kayo Pope Francis and thank you very much for visiting our country. :)
Update Photo:
Loved this article! Nicely written and so very true. That's why I gladly shared it here. Thanks Alexis! :-)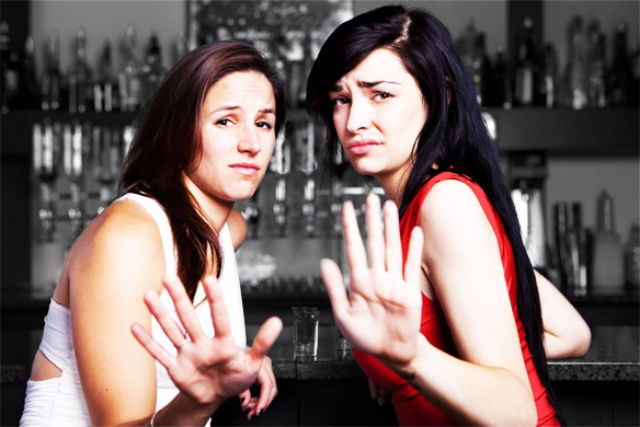 16 things Deaf People are tired of hearing
A college student makes history as the country's first deaf beauty queen.
17-year-old Princess Pura was crowned among the top three winners in the 'Queen of the Philippines' in Subic, Zambales.
Being deaf since birth, the Hotel and Restaurant Management student says winning a beauty pageant is a dream come true.
Princess will represent the country in the 'Face of Beauty International' competition in China this September.
She says she wants to be an inspiration to other disabled women to pursue their ambitions. Full video article below:
Congratulations, Princess Pura!! Your achievement is the first of its kind in the Philippine Deaf community. This blogger salutes your success!!! You are truly blessed.  :-)
Although some hearing people have occasionally bully deaf people because they feel that they are more superior than them. Deaf people on the other hand tend to exhibit their "pity-me" effect to the hearing people in order to get concessions. But pitting them against each other is counter-productive and does not promote rights-based approach.
I got hold of this image from a Facebook page of my friend who got it from another friend. I felt amazed at how the image-maker compared the Deaf from the Hearing. Here it is:
I don't know where he got this view. Probably he is deaf.  But I believe most of the statements of comparison are true. Based on this I can summarize that deaf people are more open, blunt and straight-to-the-point while hearing people are more subdued, respecting and mind-your-own-business type.
Dear readers, what do you think?
---
---
---
Calendar

August 2015
S
M
T
W
T
F
S
« May
1
2
3
4
5
6
7
8
9
10
11
12
13
14
15
16
17
18
19
20
21
22
23
24
25
26
27
28
29
30
31

Pages

Archives

Blogroll

My PWDO Colleagues and Friends

Notable Filipino Deaf

PWD Organizations

Websites MCCID Deaf Students Designed

How I group my posts

Badges

Top Clicks

Blog Stats

GEO Counter
Bible Verse

"Do not curse the deaf or put a stumbling block in front of the blind, but fear your God, I am the Lord." - Leviticus 19:14

Recent Comments

VLogs Featured

Recent Posts

Top Posts